Convenient, digital x-rays available in the comfort of our Bellefonte Office with the Cone Beam CT (3-Dimensional Scan).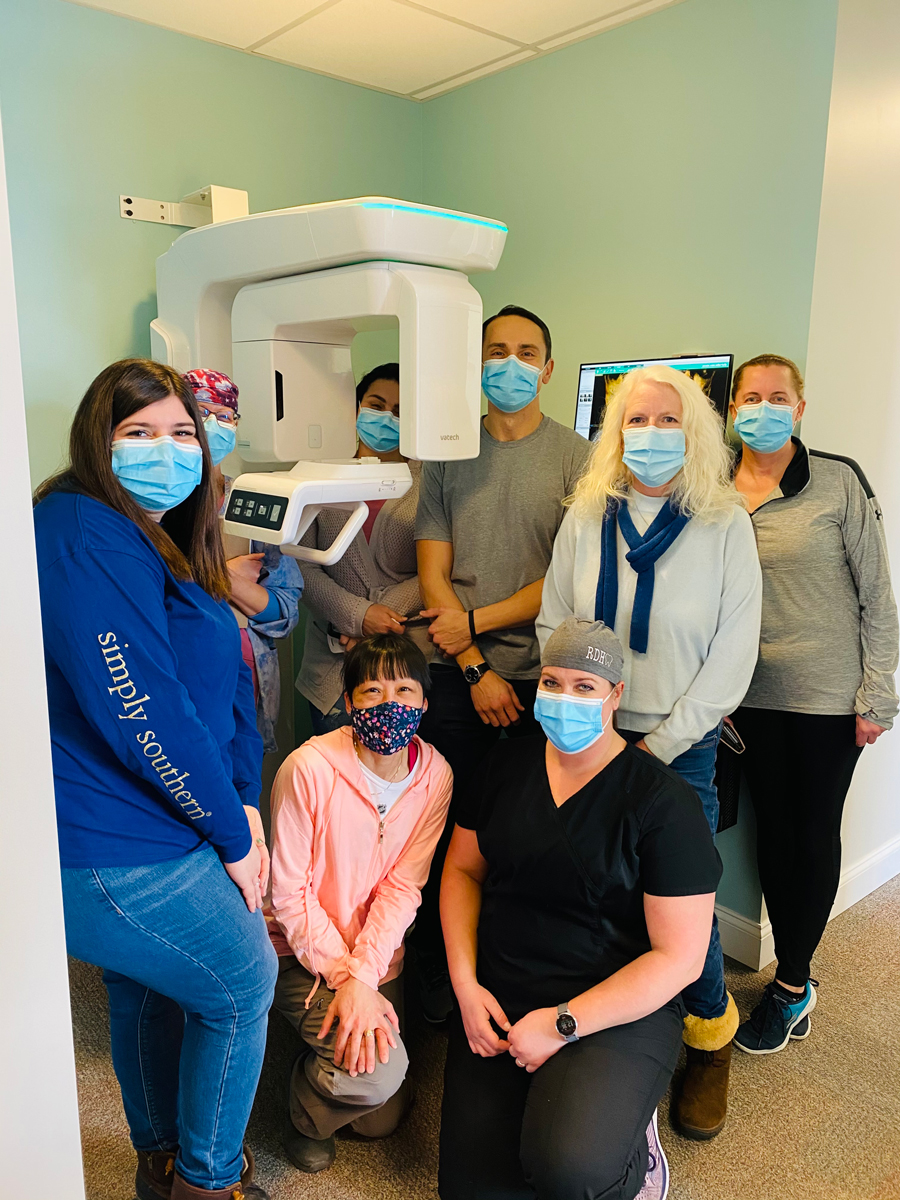 Bellefonte Family Dentistry has a VaTech i3D Smart Plus Cone Beam CT machine. This machine offers 3-dimensional scans of your upper and lower jaws. These images are utilized to aid in implant placement and with treating teeth that need root canals. This makes the procedures much more accurate and decreases the time necessary to treat. Also, they are fun to look at.
These images require up to 90% less radiation than with conventional film type x-rays. Instead of using the traditional silver-oxide x-ray film that must be developed and then fixed in caustic and environmentally damaging solutions, the new system takes pictures via a small electronic sensor and instantaneously transmits a picture of the tooth onto the video monitor in the treatment room. Therefore, we can see your teeth and surrounding structures immediately. If you are interested in more information on the i3D Smart Plus, visit the manufacturer site here.
To schedule an appointment or a consultation for more information on Digital X-Rays, contact Bellefonte Family Dentistry today at 814-355-1587.